Lundu Town & Map
Lundu from the air, facing west. South China Sea to the right.
(imperfectly scanned)
Sketch Map of Lundu Town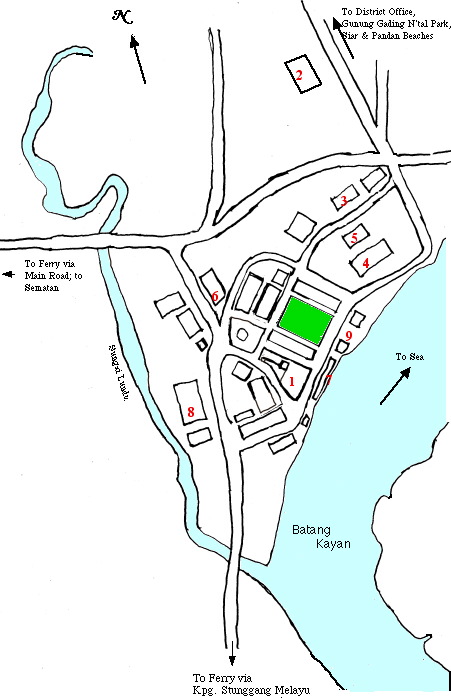 Key to Map.
1. Bus station
2. Lundu Hospital
3. Post Office
4. District Council
5. Public Library
6. RHB Bank
7. Fish market, poultry market, pork market, dry market.
8. Vegetable market
9. Petronas gas station (next to a Shell station).
The green square in the center is the Padang, and is surrounded on three sides by shops.